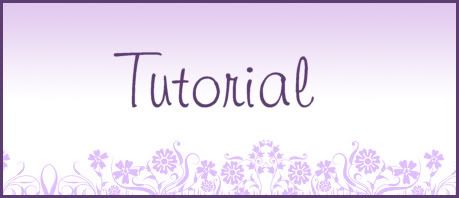 Shelly here with a bow-tying tutorial. I love using ribbons and bows on my cards and layouts so the day I learned this bow making trick it changed my bow making life forever. It was dramatic for me to see perfect bows every time once I learned (and practiced) this bow tying technique. The "Bunny Ear Bow" technique was taught to me several years ago at an in-home card making class. Ribbon has not gotten the best of me since! Here's how it works:
1. Fold a piece of ribbon in half.
TIP: I usually use 1/4" ribbon so I cut about a 6" piece. If the ribbon you choose to use is wider than that you will need a longer piece of ribbon.
2. Keeping the ends of the ribbon even with each other, loop the ribbon around your left and right index fingers.
3. Place one loop over the other loop. (I'm right handed and I usually place the left over the right).
4. Tuck the loop on top behind and back through the hole created by the two overlapping loops.
5. Pull on both loops causing the bow to tighten in the middle.
6. First pull on the loops and then the ends of the bows until the bow is the size you wanted it to be and tight enough to stay together.
7. Trim the ribbon ends at a slant or fold the ribbon ends in half and starting about 1/8" up from the end of the ribbon and at a slight diagonal slant chunk of the ribbon off creating a "V" shaped end.
8. Use glue dots to adhere ribbon to your card, layout or projects.
Here's a 5"x5" top fold card I created using four bows from four different ribbons in coordinating colors that match the designer paper on the card. I used pop dots behind just two of the four blue mats, and I used very tiny pop dots behind the stamped greeting on the small tag in the upper left corner of the card. I did adhere the tag to the front of the card so that it would easily slip into an envelope.