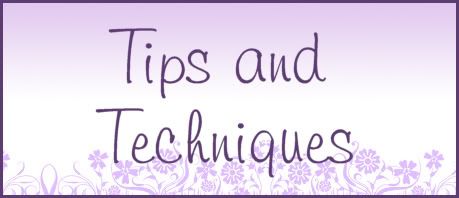 I was anxious to use Copic markers until about a year ago when I took the time to really sit down and practice, practice, practice. (I still practice). I would like to share one of the basic coloring techniques to use with Copic markers. I created a summery card using bright reds, some muted greens and a bit of yellow for the flower's centers (along with a pearl). Here's my card using the basic coloring technque:
Basic Color Technique:
Before you begin, start with a clean work surface, scratch paper beneath your stamped image, and good lighting. Also, gather your markers, X-Press It paper, and stamped images.
I began with R24 and using the brush tip color in a circular motion I kept the edge of the color wet so as not to leave any lines!
This stamp set is so awesome because the shaded areas are part of the stamped image! (It's a lot easier than trying to figure out where the shadows should go by myself). Next, I choose R27 to color the shaded areas using a flicking motion with the brush tip. I was sure to LIFT the tip as I drew the marker from the darkest area to the lightest area.
Once I had colored the areas I wanted to add shading to; I colored over the entire image AGAIN with R24 to blend the two colors together.
Now, to really add some dimension, I used a third color R29 to the darkest shadowed areas using the "flick and lift" method. For a third time, I AGAIN went back and colored with R24 to blend out any lines.
Here are some additional Tips:
a)Remember to think of the colors as layers, one on top of another.
b)Use the Colorless blender to PUSH any color that may have gone outside the lines of the stamped image.
c)Practice
Keep stamping and coloring the same image over and over until you get it to look the way you like it. (I colored this image twice before I had one I liked).
d) It is important to use the right paper and ink or your results will not be what you are expecting!
e)Use inks like Ranger Distress Ink or Tsukineko Ink. Not doing so will cause your image to smear and run.
Supplies