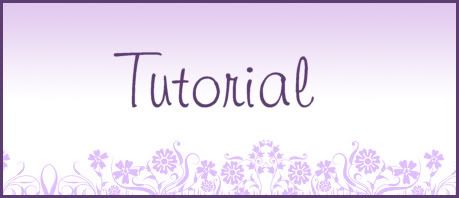 My daughter has been after my husband and I to paint her bedroom for quite a while. She's 13 now and has her very own tastes. I know I'll need to spend a lot of $ on window coverings for her room; so I am saving a few pennies by making a few fun room decorations myself (and really cheap too!). Julianne is a sweet young lady and so I thought the word "Sweet" really was appropriate for her. I choose colors to match her new paint for my background/main color on the banner. Her paint color is Turquoise, so I am hoping this will match pretty well. :)
Here's how you can create a banner too!
Step 1: Gather your supplies: die cut chipboard banner pieces. I cut mine with chipboard and an Accucut machine die. Also, your chipboard letters for your word. I used Making Memories 8" chipboard letters, and Bo BunnyMy Word 6" Chipboard letters. You'll also need some mist, stain, and ink to color the chipboard to match the room it will be hung in when you're finished.
Step 2: Use a stain to color the chipboard quickly. I worked in a circular motion keeping the outer edge of the color continuously wet to help prevent any lines.
TIP: Stains are a great way to color chipboard quickly and inexpensively especially if the piece is detailed and would be hard to cover neatly with paper! They also dry really fast.
Step 3: Use a heat tool to dry the chipboard. You will see the color of the chipboard change once it dries.
Step 4: Use a blending tool and a Ranger Distress Ink in a similar color and distress the edges of the chipboard with the ink. Remember to bring start inking off the edge of the project and bring the color up onto the surface of the chipboard working in a circular motion to avoid lines.
Step 5: Coloring the chipboard letters: begin by either creating your own custom color (add one squirt of dye ink reinker into a Mini-Mister with a smidgen of Perfect Pearls and the rest water, shake, spray) or use a pre-made mist like Glimmer Mist, Maya Mist, etc.
Spray the mist onto the chipboard letters. The Making Memories letters were white already, so I just needed to add a little bit of spray to them. The Bo Bunny letters were brown, so I sanded their surfaces to create areas that would absorb some of the color.
Again, use the heat tool to dry the letters.
Step 6: Lay out all the parts of your banner to see if you like how the banner pieces match your chipboard letters. I went back and added a little Distress Ink to my 8" white letters to help out line them a little bit. Once you're happy with how the banner looks, use a tape runner and/or glue dots to adhere the letters down to the banner pieces.
Note: I left the right side of my "W" unattached to that it could move about freely and not make the angle of the how the banner will hang look awkward.
Step 7: Use a Crop-a-Dile to punch holes into the upper corners of the banner pieces. Overlap the corners so the holes match up from top to bottom. Place brads through the holes to hold all the sections together. Place a hinged ring through each end hole to hang it on the wall when you're done.
I used Prima flowers and a Prima metal lock to adorn a ribbon bow, larger Prima flower, smaller bow etc. all layered together.
On the "W" and throughout the banner I used Pre-made Prima flowers adhered with glue dots to adorn the letters and make the banner co-hesive. The butterfly was colored with Copic markers.
Thanks for taking a peak!
Banner: Chipboard die cut pieces (Accucut)
Brads: Teresa Collins