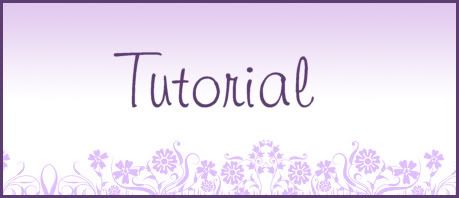 Tired of using your mists the same way every time? Try one of these five mist techniques and pump up the mist! I will show you how to create this layout using five different mist techniques (but there are tons more!)I choose three Maya Mists from Maya Road. Here's my layout:
1. Collect one sheet of Kraft 12x12 paper and one 5x7 photo. Prepare your work area. I always use a craft mat under my work when I am using any mists. I also create an overspray barrier with chipboard to protect my surrounding area or I use my Colorbox Color Catcher if the project is small enough (this works great with ribbons, flowers, chipboard shapes but is not large enough for a 12x12 piece of cardstock). I also use a Ranger scrubbie to help clean the ink off of my hands when I am done with all of my misting.
2. The first misting technique is to use it with a mask. I choose a larger mask to use as the title block. (Hint: both of the masks I've used in this tutorial are by Prima, but several companies make masks for mists or you can create your own using punches & die cut paper).
3. Spray your first mist choice. I choose Earl Grey Maya Mist. I sprayed very lightly using 2-3 squirts. Remove mask from layout.
4. Place second mask in lower right corner of 12x12 paper.
5. Use second mist color and once again spray 2-3 sprays over the mask.
6. Remove the mask to reveal a totally cool design!
7. The second mist technique is to use the sprays on fabrics-like fabric flowers from Bella Blvd. (Blooms-a-Bella in Bianca works great as a base to add the mists to). Spray each layer of the flower (you may want to do front and back of each layer to really get the color on each petal).
8. The third mist technique involves chipboard. Mists are one of my favorite ways to color chipboard! The color goes on evenly and it is a really fast way to cover a lot of chipboard fast. I used Maya Road chipboard alphas for my layout title so, of course I had to mist them and I used a third mist color.
9. The fourth mist technique is ribbon. I like misting white silk seam binding for these types of projects. White lace also works really well. Crumple the ribbon in your hand and place on your craft mat. Spray the ribbon a little bit, scrunch up the ribbon again and spray again. Continue on in this manner until you've achieved the level of coverage on the ribbon that your want. Allow the ribbon to dry. (Use a heat tool if desired).
10. The fifth mist technique is to use it to spray onto white flowers such as Prima's white paper flowers. Again, lightly spray 2-3 times, turn the flowers to cover all the parts of each petal (you may want to spray the back sides too).
11. Now add all your parts and pieces to your layout! Use a glue pen or a Xyron to add adhesive to the backsides of the chipboard letters and adhere in the title area. I added a large brad to one of my paper flowers and attached with a glue dot to the top of the "Pure Talent" sign. Two small flowers adorn the lower section.
12. Adhere a bow tied from the ribbon to the center of the Blooms-a-Bella flower and attach the entire flower to the lower right corner of the layout. Add two journal spots, and another paper flower with button/twine center to the lower right cluster.
Other: Maya Road Mists in
Blue Raspberry Metallic
and
Hydrangea Blue,
Prima Mask
Starting today until April 12th, all Blooms A Bella are $2.99!!


*Sale does not apply to the baby blooms