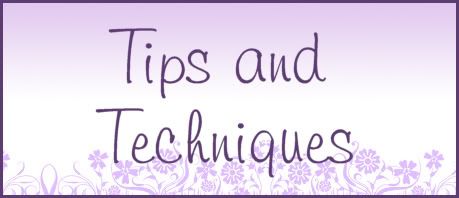 Get your fingers dirty with some ink! I would love to share a few inking techniques and tips with you today.
Hi, Shelly here with a set of gift bag tags you can create and embellish using some great inking techniques such as embossing and inking, and distress inking directly to the surface of your project, and of course stamping.
I created these four tags using chipboard I cut out into the shape of a tag.
Tip: Use a Sizzix tag die or an Accucut tag die for really quick results!
Next, I ran the chipboard tags through my Vagabond machine using various embossing folders from Darice, Sizzix, and Ranger. A Cuttlebug or Big Shot would certainly work just as well.
You can see the embossed edges (Darice) in the sample above. Next, I used my Jenni Bowlin ink with a Ranger blending tool and foam applicator to add ink to the embossed surfaces of the unfinished tag.
Tip: When using a blending tool remember to always start off the actual surface you're going to be adding ink to and bring the applicator onto the project's surface using a slight circular motion with your wrist/applicator. This will help prevent applicator lines on your project.
I used a Crop-a-dile to easily punch holes through the top of the tag and ran ribbons through the holes. I used flowered punches for the flower shapes and small tag on the tag above. Use pop dots between layers for eye-catching dimension.
To create a more masculine tag use Echo Park papers from their "Note to Self" collection along with heavy metal brads, twill, clock and gear embossed images (Ranger) and attach it all to the chipboard base using the Tim Holtz tiny attacher.
Technique: use the pad directly onto the project's surface for a harsher less subtle look.
Tip: Ink the edges of the tags with the actual ink pad. I used Jenni Bowlin's Fountain Pen on these two masculine tags.


Embellishments: Queen & Co. Brad, Theresa Collins Brad